The answer to slippery zippers is here!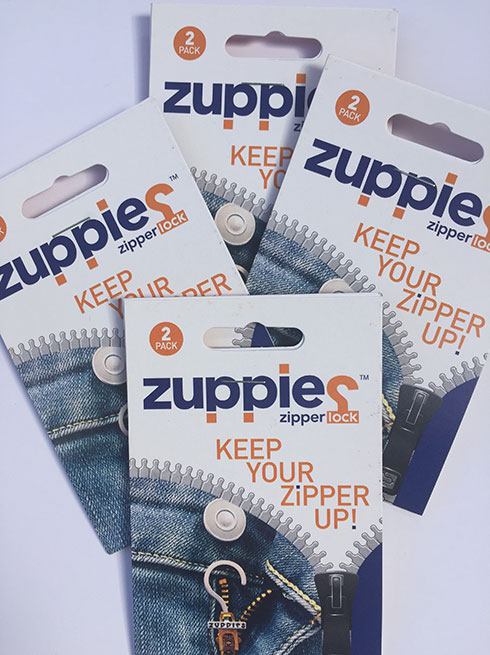 Keep your zipper up with Zuppies!
Zuppies was originally designed to keep your zipper locked up tight, but they can do so much more!
Zuppies can be used to extend the waist size to give pregnant women more time in their favorite non-maternity pants!
Zuppies can also be used as a zipper pull for those who may have issues with hand dexterity because once Zuppies is hooked over the button, the zipper can be pulled up and down by pulling on the pants themselves. No more struggling with the little zipper tab!
Zuppies works on jeans, shorts, skirts, slacks and more! Made of stainless steel, Zuppies are silver, strong and durable.
Each package contains two Zuppies.
Made in the USA
How to Use
Zuppies can be used for jeans, shorts and even slacks with clasps! They are also easy to use for anyone of any age! Just follow the easy process below...
1. Feed the top of the hook through the zipper tab eyelet so the "T" bar rests securely against zipper tab.
2. Pull Zuppies up and over pant button or fastened clasp.
3. Fasten pant button or clasps as usual to hide your Zuppies and go with confidence!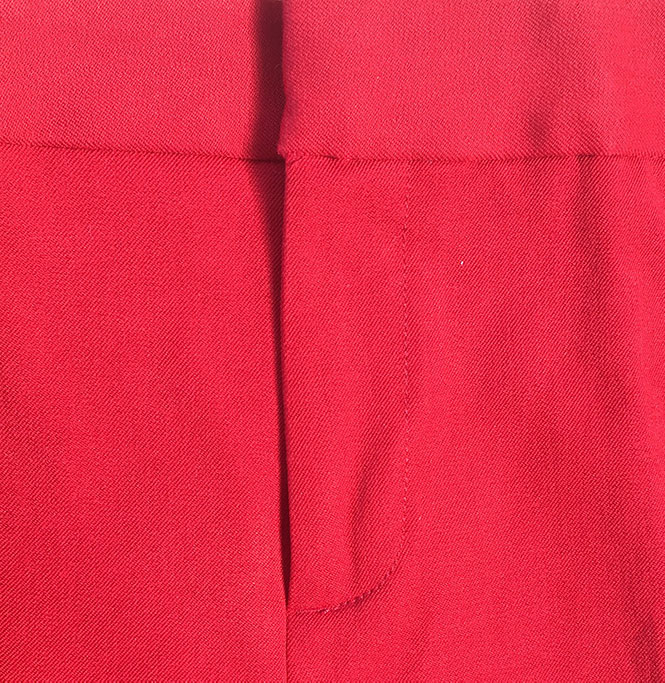 Remember... you don't actually need to unhook Zuppies from your button to unzip and lower your pants. When the button is free from the button hole, just pull down as normal with Zuppies still hooked over the button. It pulls up just as easily!
Want to sell Zuppies?
Want to be a retailer?
No problem, it's easy! Just contact the Zuppies sales department and we'll set you up.
We look forward to signing your business up to sell Zuppies and furthering the support for American-made products!
Contact Us
Email
If you would like to get in contact with us, please use one of the following email addresses to send us an email:
Or