How to Use
1. Pull the two zippers together. Hold Zuppies upside down and feed the top of the hook through the lower zipper slider.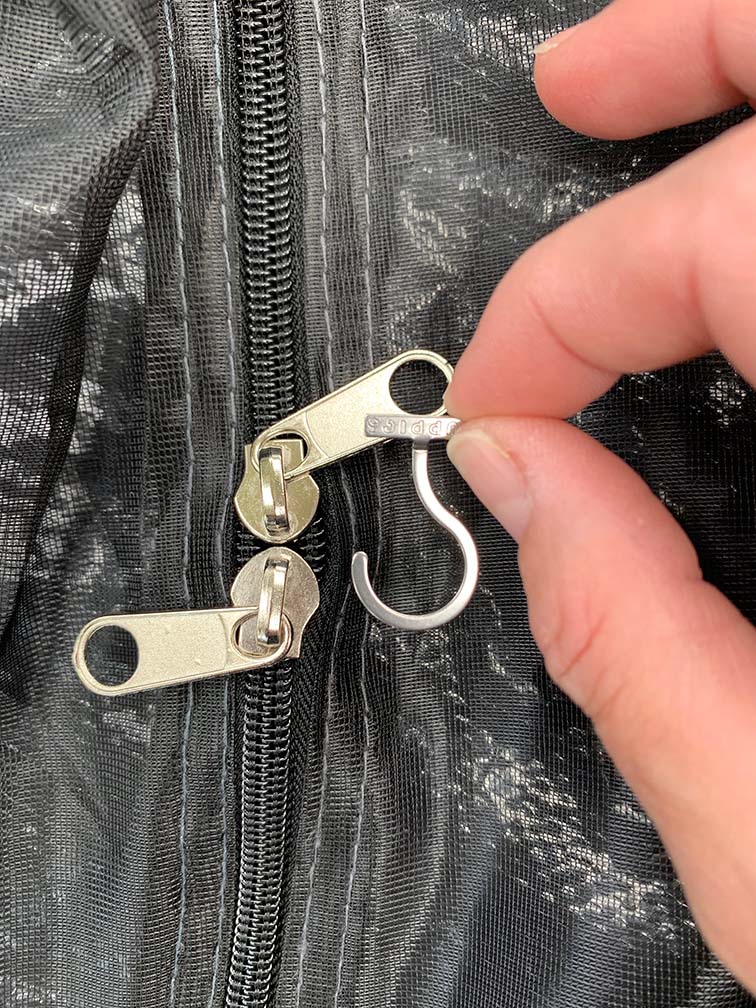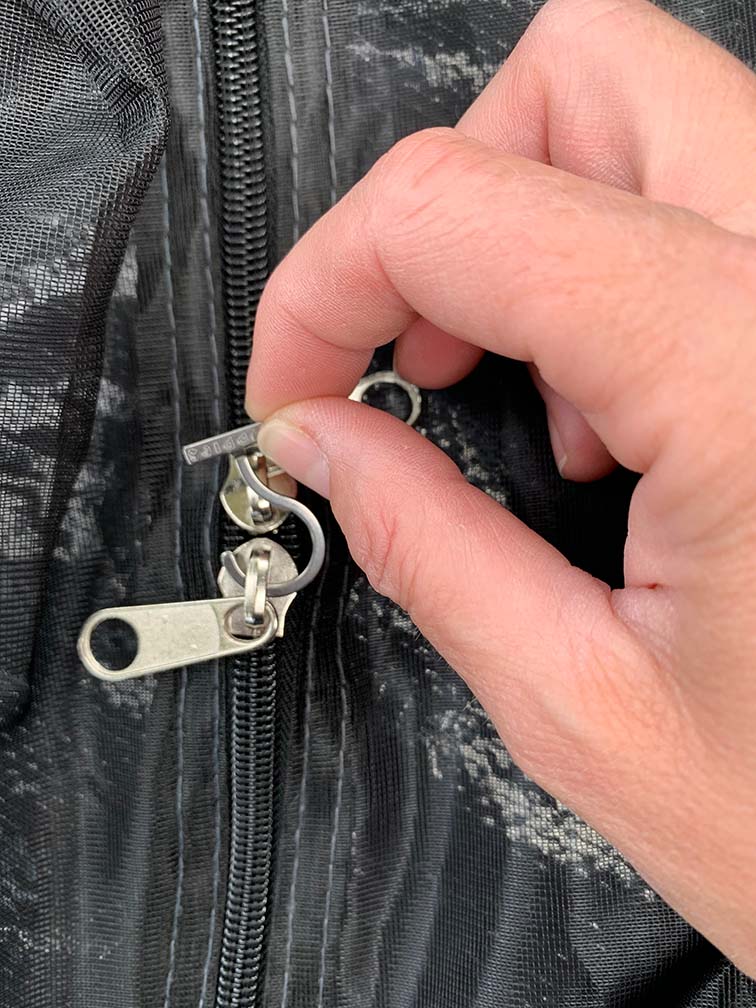 2. Push Zuppies up as it naturally bends through the upper slider and secure vertically in place.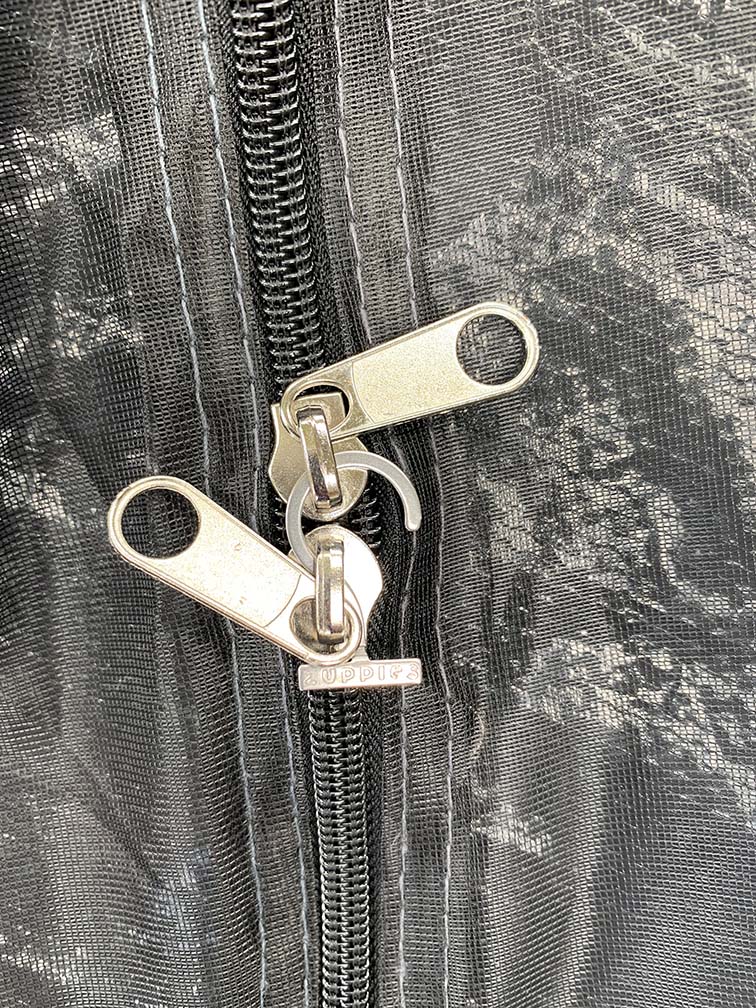 Works on all types of zippers: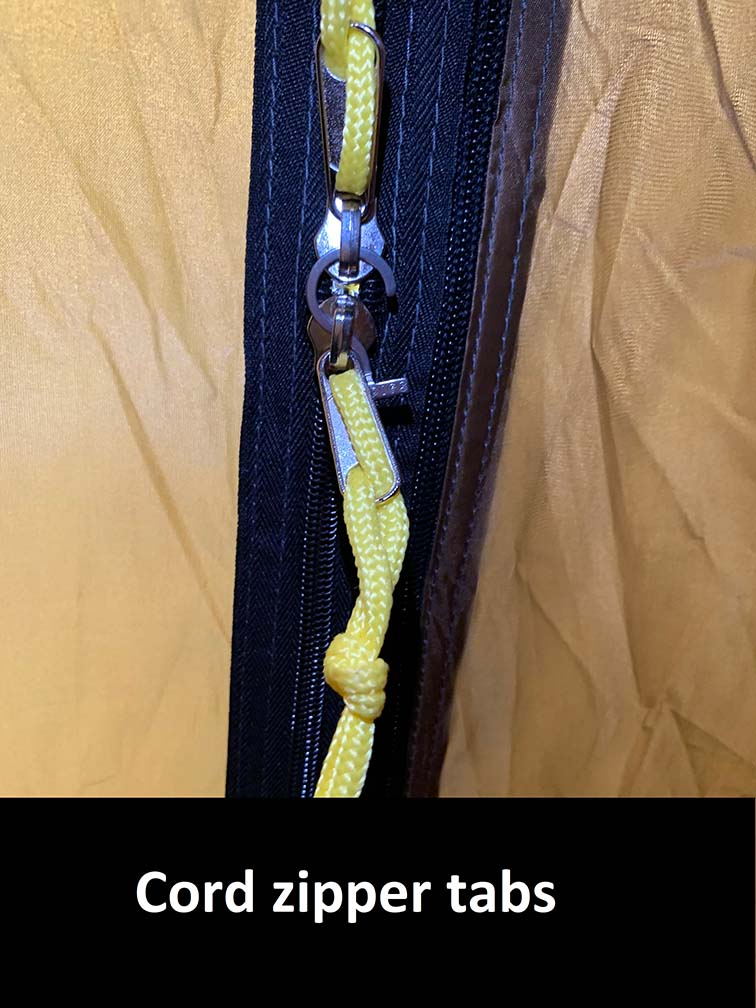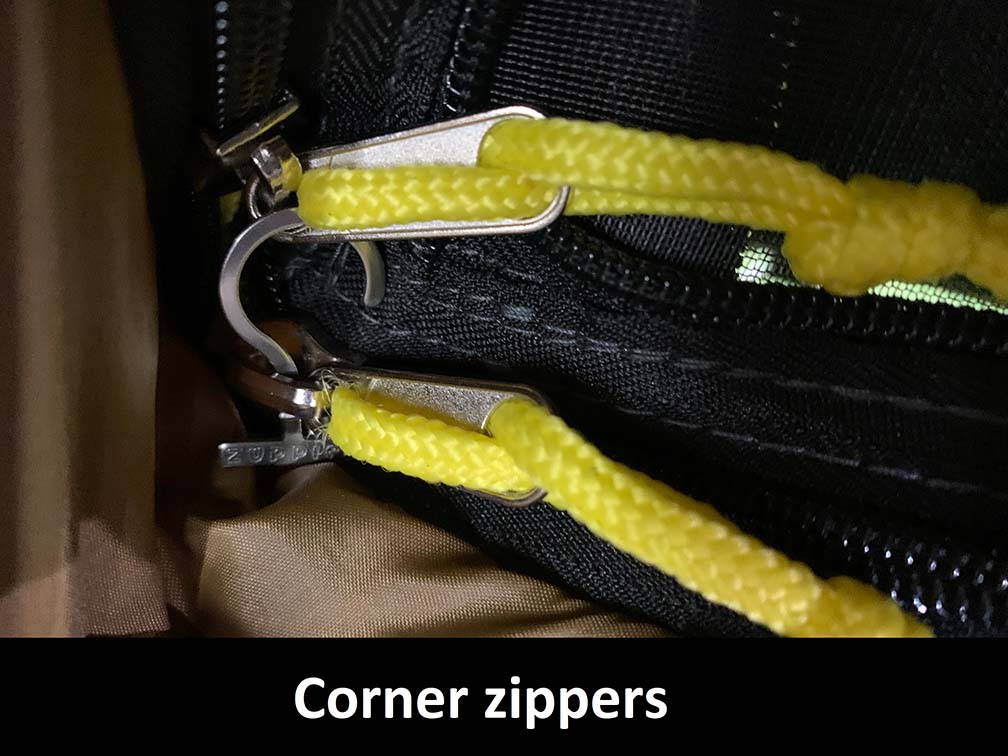 Sleep well knowing you have that bit of extra tent security!